Myths About Architects: #2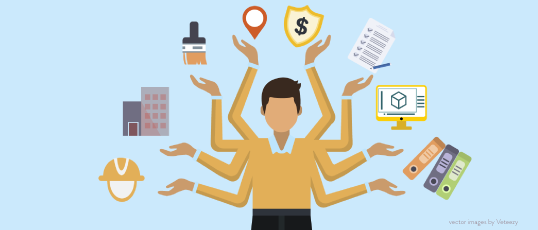 ARCHITECTS ONLY PRODUCE DRAWINGS
Architects love to draw, anywhere on anything. Napkin sketch design concepts can be traced back as far as 1850, when the head gardener at Chatsworth House, Joseph Paxton, sketched on a napkin the glass and iron framework for what would become the Crystal Palace - the largest building on earth. This sketch, inspired by the greenhouses Paxton built for tropical plants, was developed into the drawings used to construct the gigantic exhibit hall for the Great Exhibition of the Works of Industry of All Nations hosted in Hyde Park, England. Architects have continued this spontaneous napkin-sketching practice as well as using many other media types to quickly communicate design intent to others and bring an idea to life.
Drawings are the basic aspect of architectural design services. Regardless if they are digital or hand-drawn they all aim to express and explain the project using simplicity, detail, and 3D. However, taking a building design from dream to reality is a complicated process; making it crucial to bring in a qualified architect early in the process to provide:
PROJECT FINANCING -
only a select number of architecture firms are positioned to review and determine appropriate alternatives to complete project funding

SITE SELECTION -
The strategic analysis of multiple sites to determine highest level of impact. If the architect is able to provide financing, the purchase of a site or leasing options can all be bundled into the project development and funding

BUDGET ANALYSIS -
A detailed investigation conducted to determine the financial, economic, technical, and other factors affecting a proposed project

MASTER PLANNING -
The process of preparing information and instructions to provide clients with a comprehensive long-term strategic plan for their facility based upon various requirements

FACILITY PROGRAMMING -
Development of a detailed listing of spaces and corresponding sizes to determine overall project size and cost.

CODE REVIEW -
A detailed analysis of existing or proposed buildings to identify ADA or Building Code deficiencies and resolve them

INTERIOR DESIGN -
The internal flow and design that compliments the architecture and includes the materials, composition, furniture, artwork selections and specifications

EQUIPMENT PLANNING -
Review and identification of equipment needs, planning, budgeting, and assistance with selection and procurement of equipment

ENGINEERING CONSULTATION -
The collaboration with Civil, Structural, Mechanical, Electrical, and Plumbing engineers to coordinate the design with all building elements to address function and remove any conflicts prior to construction

CONSTRUCTION SUPERVISION -
Monitoring the construction process to confirm that the contractor is executing the project as per the design and specifications as well as resolving the unexpected or unknown conditions
Many services are required on new and renovated building projects - drawings, of course, are one of them. Talk to an architect who can see the big picture, is able to collaborate, and can be a knowledgeable resource on the complete project process. Anyone can doodle on a napkin, but without the research, insight and creativity that bring a project to life - It's just a dirty napkin.
For 30 years, MILLER Architects has specialized in Health Facilities, completing over 500 designs. This experience gives us unique insight into the possibilities available for any healthcare facility, as well as allowing us to grow in non-traditional arenas, such as project financing and development. Thanks to these opportunities, we at MILLER are proud to have fully funded hundreds of millions of dollars in projects for our healthcare clients. We have also developed and now lease over a quarter million square feet of healthcare facilities.
To learn more about MILLER Architects, please contact us with your specific project needs.