Myths About Architects: #3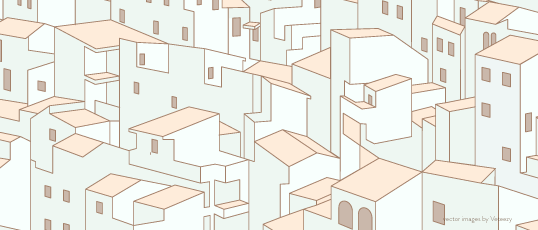 Architects are unable to complete projects quickly
As discussed in Myth #2, Architects love to draw and dream and perfect every aspect of their designs.
The Spanish architect Antoni Gaudi spent 43 years, starting in 1883, designing and constructing a catholic cathedral located in Barcelona, Spain. Like many architects, Gaudi grew to be consumed by his profession; he spent hours working through building models to communicate design to builders. At the time of his death in 1926, his church project was only 25% complete. The devotion of the architect to perfect every aspect of this monumental project resulted in the start of one of the most iconic churches in the world: the Sagrada Familia.
The church is pushing construction to complete by 2026 - the centennial of Guadi's death, and decorative elements finished by 2030.
Most architectural projects cannot afford a 143-year construction schedule.
For this reason, architects need to strategically condense design discovery and production to deliver projects in an efficient manner. Architectural projects can have a number of different drivers pushing the process. It is critical to work with an architect that understands your project needs, ie. tight construction schedule, complex program, monumental design, integration of technology, etc. to respond and generate designs. There are 4 major factors that make a difference in working with an architect that can get results in a timely manner:
The more experienced the architect in their specialty, the faster their ability to understand your specific project needs and provide design solutions.. Just like having a "local" in the car to help navigate around a new city, working with an architect that knows the ins and outs, general operations, project pitfalls, and potential delays reduces project stress and is critical in meeting deadlines in a cost effective and efficient manner. But working with a specialized architect is not simply about speed. It is also important to determine if the architect is staying current on trends, best practices, and technology within their specialty to deliver a project that is future thinking while meeting current demands. A successful architect strives to walk the line between "the way we did this last project" and constant evaluation of past projects with client participation to develop customized program or design solutions.
BUILDING INFORMATION MODELING (BIM)
With the advent of computers, drawings have moved progressively faster and smarter than the days of Gaudi. Architecture software has modernized from 2D drafting to complete 3D modeling, called Building Information Modeling (BIM), including building systems, equipment, interior finishes, and lighting. Here are three benefits in choosing an architect and consultants who produce construction documents through BIM. First, throughout the design process end users are able to "walk through" the design. When clients and end users have a clearer understanding of how a space will look and function there are fewer unpleasant surprises during construction. Second, by seeking out an architect who's consultant team also uses BIM, conflicts between building systems, often undetectable in 2D, can be identified and resolved long before construction - saving time and money. Finally, through BIM, production is a more efficient process allowing for smaller, more focused project teams with a cohesive knowledge of the project - which means there are several people that can resolve issues and clarify questions and keep the project moving.
It may seem obvious but, email, texting, and digital conferencing, among other digital advances, has revolutionized the speed of which communication between design team members and client can be accomplished. Today's communications formats allow for a broader selection in architects, faster troubleshooting, and a reduction in costly site visits.
Through a comfort level with digital communications projects are no longer limited to local architecture firms' experience. Remote and cloud-based modeling and communication enable project teams to work together seamlessly without needing to be in the same city, or state, or time zone. Projects that require a level of expertise, such as those in healthcare, should not be limited to whatever firms are available in the region.
By speeding up communication the design team can quickly make changes and resolve issues, both on and off site, with zero to minimal project delay. Setting up a strong foundation in communication early in a project will both establish the level of communication expected and build critical trust between client, architect, contractor, and even consultants within the project team. When the complete project team communicates consistently and comfortably, problems are resolved and finger-pointing is eliminated.
Unscheduled site visits are a costly interruption in both time and money. Here technology offers a tremendous potential in reducing delays and allowing the architect to be "on-site" without being physically present. Major construction should include regularly schedule drone imagery to monitor, and market, general overall progress, text, email and video calling to resolve unexpected construction issues, regular, documented updates, and scheduled, coordinated site visits budgeted into the scope to review progress and ensure the quality of construction and design intent are being met on behalf of the client.
Whatever architect you select, be sure to have a full understanding of their processes and methods of communicating digitally and, if needed, collaborate on your communications preferences and expectations.
CONSTRUCTION DELIVERY METHODS
With the advent of fast-track construction method, architects can focus designs on each stages of construction allowing builders to start construction earlier in the design process ultimately delivering projects much faster. Delivery methods such as Design Build and Integrated Project Delivery (IPD) were specifically created to speed up the transition from architectural planning to construction and require the architect and contractor to work together from the beginning of a project through completion. Design Build and IPD contracts can be customized to project needs and designed with incentives to motivate all parties towards a successful project completion but are ultimately built around a mutual trust. These construction delivery methods primarily work well when architect and contractor are both experienced in the method and comfortable with the established contract. Architects with experience in Design Build or IPD will have valuable insight into contractors that they have work with in this type of contract. Having a complete project team, architect, contractor, and consultants, that have experience together - especially with Design Build or IPD - will increase the speed of the project that much more as the trust and methods have already been established.
Of course there are other opportunities available to allow architects to quickly produce and communicate designs to clients and builders. These four major items are critical to ensuring the most time efficient process of project completion can be accomplished. Engage with architects who utilize these modern techniques to deliver amazing and successful designs in the shortest possible time frames.
For 30 years, MILLER Architects has specialized in Health Facilities, completing over 500 designs. This experience give us the unique insight into the possibilities available for any healthcare facility, as well as allowing us to grow in non-traditional arenas, such as project financing and development. Thanks to these opportunities, we at MILLER are proud to have fully funded hundreds of millions of dollars in projects for our healthcare clients. We have also developed and now lease over a quarter of a million square feet of healthcare facilities.
To learn more about MILLER Architects, please contact us with your specific project needs.